Grant Starrett is a Tennessee lawyer, businessman, and politico. He's also an old friend of Jay's (and a return guest). More to the point of the present episode: He's a big reader, a reading machine. He reads and reads – books. So, with Jay, in this episode, he talks about the reading life: how he does it and why he does it. We all make investments in our time. Starrett has thought a lot about how he wants to invest. And he discusses books at his website, grantstarrett.com. An unusual "Q&A" with an unusual, and unusually bright, guy.
Subscribe to Q & A, Hosted by Jay Nordlinger in iTunes (and leave a 5-star review, please!), or by RSS feed. For all our podcasts in one place, subscribe to the Ricochet Audio Network Superfeed in iTunes or by RSS feed.
Please Support Our Sponsor!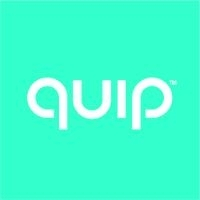 Quip is the NEW electric toothbrush that packs just the right amount of vibrations into an ultra slim design with guiding pulses to simplify better brushing - at a fraction of the cost of bulkier brushes. Quip starts at just $25 and right now, you can go to getquip.com/ricochet to get your first refill pack FREE with a QUIP electric toothbrush.