Arthur Brooks is one of the luminaries of the conservative world. An economist and public-policy analyst, he is the longtime president of the American Enterprise Institute. He will soon decamp for Harvard. His latest book is "Love Your Enemies: How Decent People Can Save America from the Culture of Contempt." He and Jay talk about this, and related subjects. And not-necessarily-related subjects, including music. Brooks was a professional French-horn player before turning to other pursuits. Over the course of this lively and unusual conversation, he and Jay make some points, tell some stories (including on themselves), and express their mutual admiration.
Subscribe to Q & A, Hosted by Jay Nordlinger in iTunes (and leave a 5-star review, please!), or by RSS feed. For all our podcasts in one place, subscribe to the Ricochet Audio Network Superfeed in iTunes or by RSS feed.
Please Support Our Sponsor!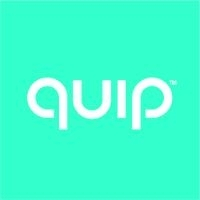 Quip is the NEW electric toothbrush that packs just the right amount of vibrations into an ultra slim design with guiding pulses to simplify better brushing - at a fraction of the cost of bulkier brushes. Quip starts at just $25 and right now, you can go to getquip.com/ricochet to get your first refill pack FREE with a QUIP electric toothbrush.