Evan Sayet is a stand-up comedian and writer in Hollywood – and a conservative. How'd he get that way? Well, he discusses it with Jay.
They also talk about Carson, Leno, Letterman, Maher, Stewart, Colbert, and others you know. Evan Sayet, you will very much enjoy knowing.
Support Our Sponsors!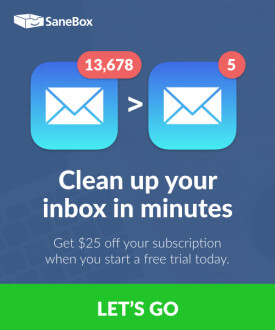 Get control of your inbox! Visit sanebox.com/ricochet today and they'll throw in an extra $25 credit on top of the two-week free trial. You don't have to enter your credit card information unless you decide to buy, so there's really nothing to lose.
Subscribe to Q & A, Hosted by Jay Nordlinger in iTunes (and leave a 5-star review, please!), or by RSS feed. For all our podcasts in one place, subscribe to the Ricochet Audio Network Superfeed in iTunes or by RSS feed.