All eyes are on Venezuela — to the extent they're on Latin America at all. But spare a glance for Nicaragua. The Nicaraguans are going through hell right now as the dictator, Daniel Ortega, has cracked down hard. He has made a special villain out of Felix Maradiaga — Jay's guest on this "Q&A." The regime has good reason to fear and hate Maradiaga: He is a bold and thoughtful advocate of democracy. In this podcast, he takes us through the Nicaraguan situation, past, present, and even future. A most illuminating interview. A bracing one, too.
Subscribe to Q & A, Hosted by Jay Nordlinger in iTunes (and leave a 5-star review, please!), or by RSS feed. For all our podcasts in one place, subscribe to the Ricochet Audio Network Superfeed in iTunes or by RSS feed.
Please Support Our Sponsor!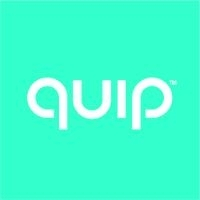 Quip is the NEW electric toothbrush that packs just the right amount of vibrations into an ultra slim design with guiding pulses to simplify better brushing - at a fraction of the cost of bulkier brushes. Quip starts at just $25 and right now, you can go to getquip.com/ricochet to get your first refill pack FREE with a QUIP electric toothbrush.