Back in April, Heather Mac Donald went to Claremont McKenna College to give a talk. Some 170 students blocked the entrance to the hall, preventing people from hearing Mac Donald. Now, seven students have been disciplined in the case.
Mac Donald is a scholar at the Manhattan Institute and the author, most recently, of The War on Cops. She talks with Jay about her experience at Claremont and about higher ed in general – particularly the victim mentality that is ruining so many young people. Then they talk about policing, with President Trump's recent remarks in mind. (He encouraged rough treatment of arrestees.)
Finally, they talk about another subject in which Mac Donald has expertise: homelessness. But is that the right word?
A talk with Heather Mac Donald is dependably bracing, and in this podcast she is perhaps especially so.
Subscribe to Q & A, Hosted by Jay Nordlinger in Apple Podcasts (and leave a 5-star review, please!), or by RSS feed. For all our podcasts in one place, subscribe to the Ricochet Audio Network Superfeed in Apple Podcasts or by RSS feed.
Please Support Our Sponsor!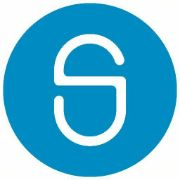 Protect your home the smart way WITHOUT the expensive long-term contracts using SimpliSafe. Visit
SimpliSafe.com/ricochet
.