"Q&A" is a sportscast this time – but it begins with "Game of Thrones," a topic on America's mind. Jay's regular gurus, David French and Vivek Dave, are joined by Sally Jenkins, the renowned columnist for the Washington Post. They talk about the Kentucky Derby – a travesty? NCAA basketball (also a travesty, as well as a joy?). Tiger Woods at the White House. Other athletes at the White House, and NOT at the White House. Baseball and fandom. The NFL draft. And the NBA playoffs, LeBronless as they are. At the end, Jay asks his guests a bonus question: Name a favorite player of yours who is not a star. David, Vivek, and Jay are delighted to have this ringer, this guest star, Sally J.
Subscribe to Q & A, Hosted by Jay Nordlinger in iTunes (and leave a 5-star review, please!), or by RSS feed. For all our podcasts in one place, subscribe to the Ricochet Audio Network Superfeed in iTunes or by RSS feed.
Please Support Our Sponsor!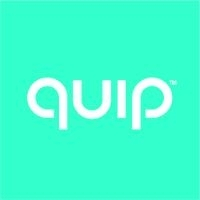 Quip is the NEW electric toothbrush that packs just the right amount of vibrations into an ultra slim design with guiding pulses to simplify better brushing - at a fraction of the cost of bulkier brushes. Quip starts at just $25 and right now, you can go to getquip.com/ricochet to get your first refill pack FREE with a QUIP electric toothbrush.