Madeleine Kearns is a young journalist from Scotland. She works at National Review. She has recently been on an unusual beat: transgenderism as it relates to children. She has written, "… some American children are on irreversible cross-sex hormones as young as 12 and have double mastectomies as young as 13." When you hear about these cases, she says, you want to ask, "Is this really happening?" It is. Jay Nordlinger talks with her about it: a fascinating, appalling subject. Maddy Kearns would rather not be covering it. But someone has to do it, she says, and what happened is this: "I learned too much to be able to walk away in good conscience."
Subscribe to Q & A, Hosted by Jay Nordlinger in iTunes (and leave a 5-star review, please!), or by RSS feed. For all our podcasts in one place, subscribe to the Ricochet Audio Network Superfeed in iTunes or by RSS feed.
Please Support Our Sponsor!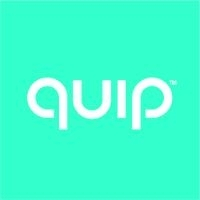 Quip is the NEW electric toothbrush that packs just the right amount of vibrations into an ultra slim design with guiding pulses to simplify better brushing - at a fraction of the cost of bulkier brushes. Quip starts at just $25 and right now, you can go to getquip.com/ricochet to get your first refill pack FREE with a QUIP electric toothbrush.