Megha Rajagopalan is a foreign correspondent for BuzzFeed News. She is one of Jay's favorite reporters. She grew up in Maryland, and for years reported from China. She is now in the Middle East. She and Jay talk mainly about China: the pleasures and perils of reporting from there; the mass round-up of the Uyghurs; the ability of ordinary Chinese to find out the truth about their country; and so on. At the end, Jay asks Megha why she wanted to be a journalist in the first place. You will enjoy getting to know this young woman.
Subscribe to Q & A, Hosted by Jay Nordlinger in iTunes (and leave a 5-star review, please!), or by RSS feed. For all our podcasts in one place, subscribe to the Ricochet Audio Network Superfeed in iTunes or by RSS feed.
Please Support Our Sponsor!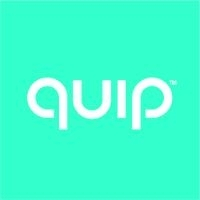 Quip is the NEW electric toothbrush that packs just the right amount of vibrations into an ultra slim design with guiding pulses to simplify better brushing - at a fraction of the cost of bulkier brushes. Quip starts at just $25 and right now, you can go to getquip.com/ricochet to get your first refill pack FREE with a QUIP electric toothbrush.