Diego Arria is a Venezuelan with broad experience – particularly in politics and diplomacy. For instance, he was Venezuela's ambassador to the U.N. Later, he was a U.N. official, an assistant secretary-general. With Jay, he discusses the latest out of his country: the push for democracy and the furious resistance of the dictatorship. He talks about the young people leading the opposition: Juan Guaidó and Leopoldo López. He talks about the role of the United States – and of the regime's backers, particularly Cuba, Russia, and China. Also: What is the effect of all this on Ambassador Arria personally? A wise, informed, intimately involved voice.
Subscribe to Q & A, Hosted by Jay Nordlinger in iTunes (and leave a 5-star review, please!), or by RSS feed. For all our podcasts in one place, subscribe to the Ricochet Audio Network Superfeed in iTunes or by RSS feed.
Please Support Our Sponsor!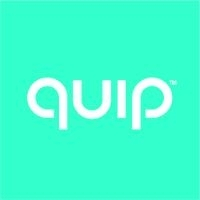 Quip is the NEW electric toothbrush that packs just the right amount of vibrations into an ultra slim design with guiding pulses to simplify better brushing - at a fraction of the cost of bulkier brushes. Quip starts at just $25 and right now, you can go to getquip.com/ricochet to get your first refill pack FREE with a QUIP electric toothbrush.