Emmanuel Jal has had an extraordinary life – probably not one you would wish on anyone. He was born in Sudan, sometime in the early 1980s (he's not sure when). As a child, he was forced to be a soldier. His mother was killed. So were many, many other members of his family. He spent several years – the heart of his childhood – in combat. Eventually, he was adopted by a British aid worker named Emma McCune. She took him to the safety of Nairobi, where she died in a road accident a few months later. Through trial and tribulation, Jal became an entrepreneur, a hip-hop artist, a clinician, and more. He has a great deal to share, a great deal to say. Listen to him talk to Jay. 
Subscribe to Q & A, Hosted by Jay Nordlinger in iTunes (and leave a 5-star review, please!), or by RSS feed. For all our podcasts in one place, subscribe to the Ricochet Audio Network Superfeed in iTunes or by RSS feed.
Please Support Our Sponsor!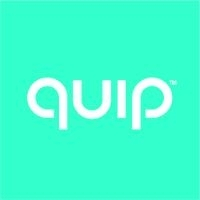 Quip is the NEW electric toothbrush that packs just the right amount of vibrations into an ultra slim design with guiding pulses to simplify better brushing - at a fraction of the cost of bulkier brushes. Quip starts at just $25 and right now, you can go to getquip.com/ricochet to get your first refill pack FREE with a QUIP electric toothbrush.