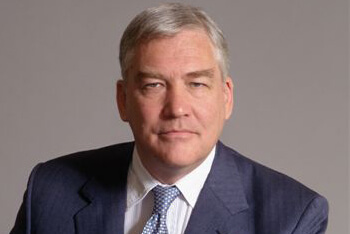 As Jay says in this "Q&A," Conrad Black has lived a "big and tumultuous life." He has been a newspaper publisher, a media magnate. He is a member of the British house of lords. He spent long, difficult years in the U.S. legal system, including three and a half years in prison. He is the author of many books, including biographies of FDR and Nixon. His latest book is a history of Canada (his native land).
Lord Black has a lot to talk about, and he and Jay talk about some of it in this hour.
Topics include Obama, the British elections, and Canada (in particular, American attitudes toward). Also, prison: Black did some teaching of his fellow inmates, and Jay considers them lucky to have had the lessons. Discussion then turns to newspapers: Is their passing something to mourn? Also, what does Conrad Black think of Rupert Murdoch?
Jay asks Black to defend FDR on Yalta, which he does with ease. They further talk about Israel and some other key matters. Conrad Black has his admirers and detractors, but there is no one else like him.
Yes, Q and A, hosted by Jay Nordlinger is now on iTunes! Subscribe here. Also, now on Stitcher here! Or get every show we produce courtesy of Ricochet's Super Feed. Get it here.
Subscribe to Q & A, Hosted by Jay Nordlinger in iTunes (and leave a 5-star review, please!), or by RSS feed. For all our podcasts in one place, subscribe to the Ricochet Audio Network Superfeed in iTunes or by RSS feed.