This is Tara Ross's moment – an extended moment. She is one of the country's foremost experts on the Electoral College. This institution was put in the spotlight in 2000. And again in 2016. Tara Ross is the author of "Enlightened Democracy: The Case for the Electoral College"; a children's book, "We Elect a President: The Story of Our Electoral College"; and the forthcoming "The Indispensable Electoral College: How the Founders' Plan Saves Our Country from Mob Rule."
Jay asks her a series of questions: Why do we have it? Is it fair? What should be changed about it? And so on.
As Jay says at the end, Tara Ross is a superb teacher – clear as a bell. Think of this episode as Civics for All.
Subscribe to Q & A, Hosted by Jay Nordlinger in iTunes (and leave a 5-star review, please!), or by RSS feed. For all our podcasts in one place, subscribe to the Ricochet Audio Network Superfeed in iTunes or by RSS feed.
Please Support Our Sponsor!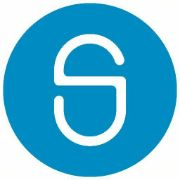 Protect your home the smart way WITHOUT the expensive long-term contracts using SimpliSafe. Visit
SimpliSafe.com/ricochet
.