Peter Wood is the president of the National Association of Scholars. He is also an anthropologist. Jay is an old anthro major. So, they talk anthro major to anthro major, so to speak. What happened to this once-proud field? They also talk about higher education. And lower education. And online education, for college students. Is that a bright prospect? A dim one? Toward the end, Jay asks Mr. Wood what he likes to read, in his off hours. In all, an absorbing conversation with this scholar and gentleman.
Subscribe to Q & A, Hosted by Jay Nordlinger in iTunes (and leave a 5-star review, please!), or by RSS feed. For all our podcasts in one place, subscribe to the Ricochet Audio Network Superfeed in iTunes or by RSS feed.
Please Support Our Sponsor!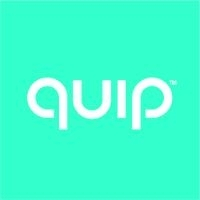 Quip is the NEW electric toothbrush that packs just the right amount of vibrations into an ultra slim design with guiding pulses to simplify better brushing - at a fraction of the cost of bulkier brushes. Quip starts at just $25 and right now, you can go to getquip.com/ricochet to get your first refill pack FREE with a QUIP electric toothbrush.