Americans pride themselves on being exceptional. And one of the qualities that makes this nation exceptional is its proclivity to innovate. But from whence does America's unique capacity for producing inventors arise? To discuss this question, I'm joined by Kevin Baker, author of America the Ingenious: How a Nation of Dreamers, Immigrants, and Tinkerers Changed the World.
Kevin Baker is a renowned historical fiction novelist, a frequent contributor to various newspapers and magazines, and a 2017 recipient of the Guggenheim Fellowship.
More
Please Support Our Sponsor!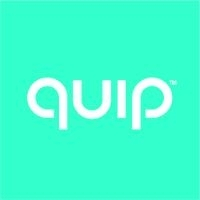 Quip is the NEW electric toothbrush that packs just the right amount of vibrations into an ultra slim design with guiding pulses to simplify better brushing - at a fraction of the cost of bulkier brushes. Quip starts at just $25 and right now, you can go to getquip.com/ricochet to get your first refill pack FREE with a QUIP electric toothbrush.