Susan Rice writes a letter to herself saying she is totally awesome! And if you can't trust Susan Rice…
Tablet magazine's Lee Smith with the latest on bizarre behavior by Obama's DOJ.
Noah Pollak of the Free Beacon on how Louis Farrakhan became the Democrats best friend.
And you've heard of Hillary's Deplorables—wait til you meet the "Inappropriates!
Subscribe to Behind the Blue Wall in iTunes (and leave a 5-star review, please!), or by RSS feed. For all our podcasts in one place, subscribe to the Ricochet Audio Network Superfeed in iTunes or by RSS feed.
Please Support Our Sponsor!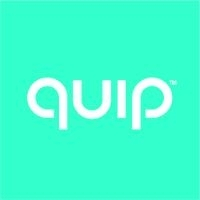 Quip is the NEW electric toothbrush that packs just the right amount of vibrations into an ultra slim design with guiding pulses to simplify better brushing - at a fraction of the cost of bulkier brushes. Quip starts at just $25 and right now, you can go to getquip.com/ricochet to get your first refill pack FREE with a QUIP electric toothbrush.