Today's podcast is full of sh*t—no really, if you have small kids in the car while you're listening, you may want to put on the headphones.
Mark Krikorian of the Center for Immigration Studies on the policy of President Trump's bleep-hole nations comments, plus the legendary RadioBlogger, Duane Patterson, on the reaction from the American Right
And did President Obama really warn an Iranian terrorist about an Israeli attempt to whack him? Eli Lake of Bloomberg adds some context.
And the Confession Hotline! Every Friday we play your calls, comments and painful attempts at comedy. Call now! 617-903-8255.
Subscribe to Behind the Blue Wall in iTunes (and leave a 5-star review, please!), or by RSS feed. For all our podcasts in one place, subscribe to the Ricochet Audio Network Superfeed in iTunes or by RSS feed.
Please Support Our Sponsor!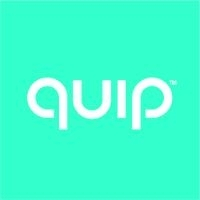 Quip is the NEW electric toothbrush that packs just the right amount of vibrations into an ultra slim design with guiding pulses to simplify better brushing - at a fraction of the cost of bulkier brushes. Quip starts at just $25 and right now, you can go to getquip.com/ricochet to get your first refill pack FREE with a QUIP electric toothbrush.