Charles Krauthammer's longtime friend and colleague Bill Kristol on why there isn't another Krauthammer in American politics, and what made him different.
Longtime media warrior Brian Maloney on battling bias from the wrong side of the Blue Wall, and an amazing statistic about New England politics.
And Politico's Daniel Lippmann talks about his new article on young Trump staffers being driven into hiding by liberal Terminators circling in the skies, using their laser vision to spot….OK, it's not quite that bad. But it's bad.
And a special prize to the first person to email me [email protected] and name the film where this week's "Mystery Movie Drop" comes from!
Subscribe to Behind the Blue Wall in iTunes (and leave a 5-star review, please!), or by RSS feed. For all our podcasts in one place, subscribe to the Ricochet Audio Network Superfeed in iTunes or by RSS feed.
Please Support Our Sponsors!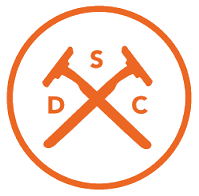 Quip is the NEW electric toothbrush that packs just the right amount of vibrations into an ultra slim design with guiding pulses to simplify better brushing - at a fraction of the cost of bulkier brushes. Quip starts at just $25 and right now, you can go to getquip.com/ricochet to get your first refill pack FREE with a QUIP electric toothbrush.