Ranked voting, a rebel movement at Yale and remembering a wonderful moment with Charles Krauthamer–it's all in this edition of the Behind The Blue Wall podcast.
Matt Gagnon of the Maine Heritage Policy Center (and a local radio talk host, too!) explains the "ranked-choice voting system" Maine will be using this Tuesday in their state elections–and why he thinks it's insane.
Journalist and trouble-maker Jamie Kirchick talks about his guerrilla campaign to join Yale's Board of Trustees.
And the news of Charles Krauthammer's heartbreaking letter about his battle with cancer hit during the production of this podcast, so I share a favorite Krauthammer story that's (mostly) family-friendly.
Subscribe to Behind the Blue Wall in Apple Podcasts (and leave a 5-star review, please!), or by RSS feed. For all our podcasts in one place, subscribe to the Ricochet Audio Network Superfeed in Apple Podcasts or by RSS feed.
Please Support Our Sponsors!
ForHims.com - A one-stop shop for hair loss, skincare, sexual wellness, for men. Go to forhims.com/morning.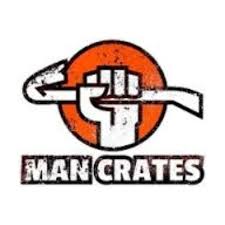 This isn't some cologne sampler or cheesy mug, Man Crates offers curated gift collections for EVERY type of guy: from the sports fanatic, to the home chef, to the outdoorsman. Get 5% off RIGHT NOW at ManCrates.com/RICOCHET.