You ain't seen nothing yet.
Andrew McCarthy of National Review on why Kavanaugh was perhaps the perfect Supreme Court pick, and he destroys the arguments of Trump extremists calling the judge "Pro-Obamacare" and a Bushie squish.
Adam White of Hoover Institution says Kavanaugh is "the best possible pick" but says he'll face an smear campaign unlike anything we've ever seen for a SCOTUS nominee. "Worse than what they did to Clarence Thomas," he says.
And Behind The Blue Wall, the Left has gone "full as-swi-pe." They're not just being oafish, obnoxious jerks–they're proud of it!
Subscribe to Behind the Blue Wall in iTunes (and leave a 5-star review, please!), or by RSS feed. For all our podcasts in one place, subscribe to the Ricochet Audio Network Superfeed in iTunes or by RSS feed.
Please Support Our Sponsors!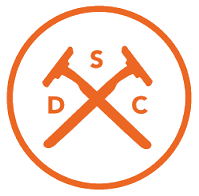 Quip is the NEW electric toothbrush that packs just the right amount of vibrations into an ultra slim design with guiding pulses to simplify better brushing - at a fraction of the cost of bulkier brushes. Quip starts at just $25 and right now, you can go to getquip.com/ricochet to get your first refill pack FREE with a QUIP electric toothbrush.