Christopher Scalia is Antonin and Maureen Scalia's eighth child and he's the co-editor (with Ed Whalen) of the book Scalia Speaks:Reflections on Law, Faith and a Live Well Lived Christopher offers his take–and speculates on his father's reaction– to the "overblown circus show" of the first day of the Judge Brett Kavanaugh's hearings before the Senate Judiciary Committee.
And did you see the White Supremacist gang signs in the hearings? You didn't? It's all revealed in the podcast!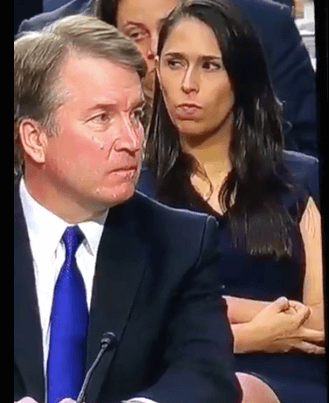 Subscribe to Behind the Blue Wall in iTunes (and leave a 5-star review, please!), or by RSS feed. For all our podcasts in one place, subscribe to the Ricochet Audio Network Superfeed in iTunes or by RSS feed.