Thanksgiving may be over, but Professors Richard Epstein and John Yoo are serving up a feast of legal analysis. Can the courts halt the president's plan to keep out asylum seekers? Who won the Trump-John Roberts showdown? Is the appointment of Jeff Sessions' interim replacement unconstitutional? What the hell is going on with Paul Manafort? And, most importantly, why is a New York judge giving an elephant his day in court?
All that plus Epstein in the kitchen, Yoo at Costco, and the chess tutorial you've all been waiting for.
Subscribe to Law Talk With Epstein, Yoo & Senik in iTunes (and leave a 5-star review, please!), or by RSS feed. For all our podcasts in one place, subscribe to the Ricochet Audio Network Superfeed in iTunes or by RSS feed.
Please Support Our Sponsors!
Get premium mattresses for a fraction of the price delivered to your door! Casper is revolutionizing the mattress industry by cutting the cost of dealing with resellers and showrooms and passing that savings directly to the consumer. Get $50 off your first purchase! Go to 
Casper.com/ricochet/
 and use the coupon code RICOCHET at checkout. Terms and Conditions apply.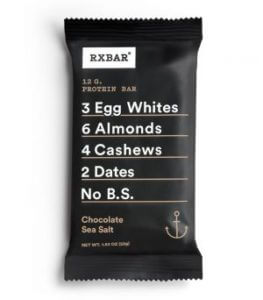 RXBAR set out to create a new kind of protein bar with a few simple, clean ingredients and where every ingredient serves a purpose. For 25% off your first order, visit RXBAR.com/LadyBrains and enter promo code LADYBRAINS.