In a jam-packed hour of Law Talk, Professors Richard Epstein and John Yoo are tackling all the big questions: Should Michael Avenatti stand trial for his role in the Kavanugh hearings? What does international law have to say about the Jamal Khashoggi murder? What power does President Trump have to stop the migrant caravan from Central America? Plus, we argue the merits of the Commerce Department (forgive us, its sweeps), get called to account for inadvisable World Series predictions, and learn what kind of taxi passenger Professor Epstein is (spoiler alert: chatty).
Subscribe to Law Talk With Epstein, Yoo & Senik in iTunes (and leave a 5-star review, please!), or by RSS feed. For all our podcasts in one place, subscribe to the Ricochet Audio Network Superfeed in iTunes or by RSS feed.
Please Support Our Sponsors!
Get premium mattresses for a fraction of the price delivered to your door! Casper is revolutionizing the mattress industry by cutting the cost of dealing with resellers and showrooms and passing that savings directly to the consumer. Get $50 off your first purchase! Go to 
Casper.com/ricochet/
 and use the coupon code RICOCHET at checkout. Terms and Conditions apply.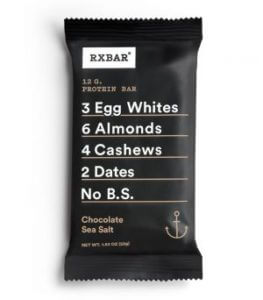 RXBAR set out to create a new kind of protein bar with a few simple, clean ingredients and where every ingredient serves a purpose. For 25% off your first order, visit RXBAR.com/LadyBrains and enter promo code LADYBRAINS.