Professors Richard Epstein and John Yoo are reopening the faculty lounge, and this month things are getting lively. First up: is a member of the Law Talk team headed for the White House?
Then, do talks with North Korea have a chance of working? Will the Trump Administration stop California's plans to thwart immigration enforcement? Should Jeff Sessions be pursuing legal action against opioid manufacturers? Is there a libertarian case for the war on drugs? (Richard makes one … kind of) Does the repeal of the individual mandate leave Obamacare vulnerable to being overturned in court? And is it time to start paying college athletes?
All that, plus inappropriate dog humor, Richard fires John, and Yoo has a run in with an anti-Senik heckler in Berkeley (to be fair, he probably confused Troy with Milo … happens a lot).
Subscribe to Law Talk With Epstein, Yoo & Senik in iTunes (and leave a 5-star review, please!), or by RSS feed. For all our podcasts in one place, subscribe to the Ricochet Audio Network Superfeed in iTunes or by RSS feed.
Please Support Our Sponsors!
Quip is the NEW electric toothbrush that packs just the right amount of vibrations into an ultra slim design with guiding pulses to simplify better brushing - at a fraction of the cost of bulkier brushes. Quip starts at just $25 and right now, you can go to getquip.com/ricochet to get your first refill pack FREE with a QUIP electric toothbrush.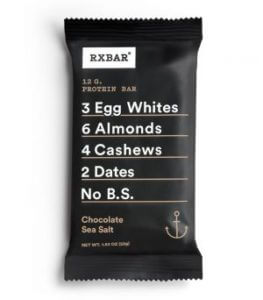 RXBAR set out to create a new kind of protein bar with a few simple, clean ingredients and where every ingredient serves a purpose. For 25% off your first order, visit RXBAR.com/LadyBrains and enter promo code LADYBRAINS.