On the final Law Talk of 2017, Professors Richard Epstein and John Yoo are taking a look back at the year that was. First, an assessment of President Trump's first year in office, on matters both foreign and domestic. Is it possible that our dynamic duo is warming to The Donald? Then, what do the Kate Steinle verdict and recent terrorist attacks in New York tell us about the shortcomings of American immigration policy? What does the future hold for the Mueller investigation? What will be the biggest legal stories of 2018? What are the professors' New Years resolutions? And why did the 1980 Philadelphia Eagles nearly derail the construction of Richard's house? Tune in to find out!
Subscribe to Law Talk With Epstein, Yoo & Senik in iTunes (and leave a 5-star review, please!), or by RSS feed. For all our podcasts in one place, subscribe to the Ricochet Audio Network Superfeed in iTunes or by RSS feed.
Please Support Our Sponsors!
Get premium mattresses for a fraction of the price delivered to your door! Casper is revolutionizing the mattress industry by cutting the cost of dealing with resellers and showrooms and passing that savings directly to the consumer. Get $50 off your first purchase! Go to 
Casper.com/ricochet/
 and use the coupon code RICOCHET at checkout. Terms and Conditions apply.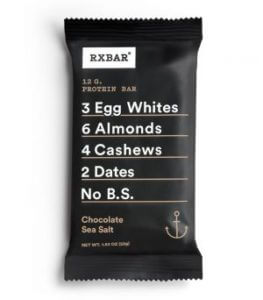 RXBAR set out to create a new kind of protein bar with a few simple, clean ingredients and where every ingredient serves a purpose. For 25% off your first order, visit RXBAR.com/LadyBrains and enter promo code LADYBRAINS.