It's a pre-Thanksgiving session in the faculty lounge, and Professors Richard Epstein and John Yoo have prepared a feast of legal analysis. On the menu: Can the military really overrule President Trump in the event of a nuclear strike? Will the Supreme Court force crisis pregnancy centers to promote abortion? Is a new plan to expand the federal judiciary just GOP court-packing? And is Donald Trump violating the constitution by blocking people on Twitter?
All that plus Epstein on the economics of Thanksgiving, Yoo on the McRib app (it's a thing), and, yes, a little bit of Roman law as our holiday gift to you.
Subscribe to Law Talk With Epstein, Yoo & Senik in iTunes (and leave a 5-star review, please!), or by RSS feed. For all our podcasts in one place, subscribe to the Ricochet Audio Network Superfeed in iTunes or by RSS feed.
Please Support Our Sponsors!
Get premium mattresses for a fraction of the price delivered to your door! Casper is revolutionizing the mattress industry by cutting the cost of dealing with resellers and showrooms and passing that savings directly to the consumer. Get $50 off your first purchase! Go to 
Casper.com/ricochet/
 and use the coupon code RICOCHET at checkout. Terms and Conditions apply.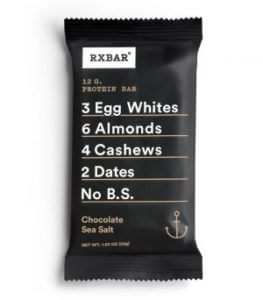 RXBAR set out to create a new kind of protein bar with a few simple, clean ingredients and where every ingredient serves a purpose. For 25% off your first order, visit RXBAR.com/lawtalk and enter promo code LAWTALK.