Bethany and Kelly get into some heavy stuff this week, but sometimes you just have to put it out there.
Subscribe to LadyBrains in Apple Podcasts (and leave a 5-star review, please!), or by RSS feed. For all our podcasts in one place, subscribe to the Ricochet Audio Network Superfeed in Apple Podcasts or by RSS feed.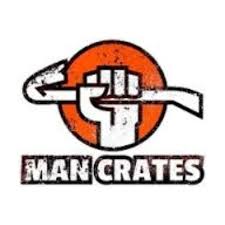 Man Crates knows what guys like and they have hundreds of gift options, so you know you'll find the perfect surprise for him. Just for Valentine's Day, get FOURTEEN PERCENT OFF when you spend ONE HUNDRED DOLLARS or more at Man Crates.com [LADYBRAINS].