Welcome Ricochet Reagan and Thatcher level members. On our special podcast series In Conversation, we're featuring a conversation with Chris Ruddy, CEO of NewsMax, one of the most influential conservative news gathering organizations on the web.
In this interview, you'll hear how Chris has built his business from a newsletter company into a media powerhouse that produces hours of live video each day for the web, the Dish Network, and DirectTV. You'll also hear his thoughts on the future of journalism on the web, and his surprising thoughts on Bill and Hillary Clinton.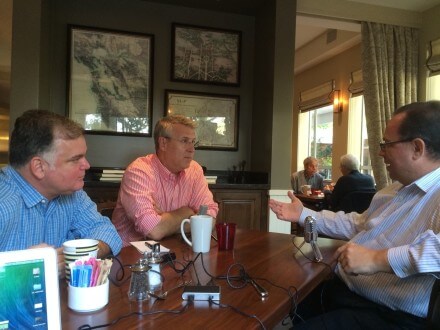 Subscribe to Premium Podcast: In Conversation by RSS feed. For all our podcasts in one place, subscribe to the Ricochet Audio Network Superfeed in iTunes or by RSS feed.