Welcome to another in our continuing series of conversations, exclusively produced for Thatcher and Reagan level Ricochet Members.
In this episode, Rob Long talks with former Governor of California Pete Wilson. Mr. Wilson has served as the 36th governor of California (1991–1999), a United States Senator (1983–1991), the Mayor of San Diego (1971–1983) and a California State Assemblyman (1967–1971). Wilson is currently a distinguished visiting fellow at the Hoover Institution, and works as a consultant at the Los Angeles office of Bingham McCutchen LLP, a large, national law firm. In this conversation, Wilson discusses California, past, present, and future, as well as the role the state must play in the upcoming Presidential election in 2016.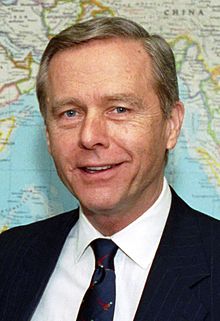 Subscribe to Premium Podcast: In Conversation by RSS feed. For all our podcasts in one place, subscribe to the Ricochet Audio Network Superfeed in Apple Podcasts or by RSS feed.