Brian Ward and Paul Happe reconvene for a special simulcast episode from a recent appearance on KYCR Business Radio 1440, filling in for the King Banaian Radio Show.
Topics addressed include:
* Trump economic interventionism with Carrier – a violation of classical liberal economic theory, but is that always a bad thing? A discussion on the trade-offs between subsidized jobs and consumer benefits. Also, a review of past Carrier behavior regarding executive compensation which dwarfs the $7 subsidy needed to save 1,000 jobs. What's up with that?
* Exclusive audio, live from Trump Tower, of the Trump transition team plotting their economic strategy.
All member feedback welcome in the comment section, hope you enjoy.
Subscribe to HWX in Apple Podcasts (and leave a 5-star review, please!), or by RSS feed. For all our podcasts in one place, subscribe to the Ricochet Audio Network Superfeed in Apple Podcasts or by RSS feed.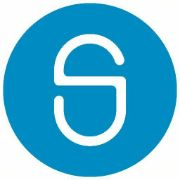 Protect your home the smart way WITHOUT the expensive long-term contracts using SimpliSafe. Visit
SimpliSafe.com/ricochet
.