It's a very special episode of HWX featuring an interview with Sen. Rand Paul (R-KY). The Senator looks back on his Presidential campaign and analyzes why the libertarian message may not have resonated as well as it could have this cycle and why Donald Trump prevailed. He also looks ahead and discusses why there is still substantial life in the libertarian movement, which will be aided by winning campaigns such as his own for US Senate, and that of Jason Lewis, running for Congress in Minnesota. Sen. Paul also discusses his continuing efforts to audit the Federal Reserve, what that would mean and why it's important.
See the following links to support Rand Paul and Jason Lewis.
Also discussed the episode – dumb political ads of the season, including classic out of context clips and grossly misleading smear tactics. Are Americans smart and sophisticated enough to not be fooled by these tactics this time? We shall see.
HWX is brought to you by SimpliSafe. Protect your home the smart way without expensive long-term contracts using SimpliSafe. Visit SimpliSafe.com/Ricochet right now and you'll get free shipping on your order and a free keychain remote, worth $25.
All member feedback is welcomed in the comments section. Hope you enjoy.
Subscribe to HWX in Apple Podcasts (and leave a 5-star review, please!), or by RSS feed. For all our podcasts in one place, subscribe to the Ricochet Audio Network Superfeed in Apple Podcasts or by RSS feed.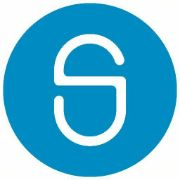 Protect your home the smart way WITHOUT the expensive long-term contracts using SimpliSafe. Visit
SimpliSafe.com/ricochet
.