Welcome to the Harvard Lunch Club Political Podcast for January 23, 2018, it's the Whither the Street Walkers? edition of the show with your humble Johns radio guy Todd Feinburg and nanophysicist Mike Stopa. This week we ask why aren't the street walkers embraced whole-heartedly by the March for Women and the #MeToo movement? After all, who has more right to wear a pussy hat than professional sex workers? They have appeared this year at the Women's March in Las Vegas (where their profession is, of course, legal) with their insignia red umbrellas, but they seem to generate some, er, friction with the movement, so to speak. We will analyze.
And then, the #NeverTrumpers….again….An interesting article by David Frum in the Atlantic. According to Frum, conservatives need to be culturally modern, economically inclusive and environmentally responsible. According to Frum, Trump appealed to what was mean and cruel and shameful.
So, besides being deplorable we are now mean and cool and shameful? Okay, count me in.
We will have our shower thoughts, naturally. And our hidden gem this week (a propos of the Street Walker theme) is Joe Cocker's rendition of Bye Bye Blackbird. 
Enjoy!
Subscribe to Harvard Lunch Club in iTunes (and leave a 5-star review, please!), or by RSS feed. For all our podcasts in one place, subscribe to the Ricochet Audio Network Superfeed in iTunes or by RSS feed.
Please Support Our Sponsor!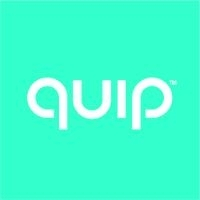 Quip is the NEW electric toothbrush that packs just the right amount of vibrations into an ultra slim design with guiding pulses to simplify better brushing - at a fraction of the cost of bulkier brushes. Quip starts at just $25 and right now, you can go to getquip.com/ricochet to get your first refill pack FREE with a QUIP electric toothbrush.