Welcome to the Harvard Lunch Club Political podcast for December 6, 2016, it's the Trump's Taiwan On Strategy edition of the podcast, brought to you by Stamps.com, SimpliSafe and DonorsTrust.
Today we discuss – Trumps phone call diplomacy with Taiwan. The Taiwanese government is no doubt in ecstasy that after forty years of one China policy – where the one China was someone other than them – that the new President-elect was either cunning enough or bumbling enough to get himself on the phone with Taiwanese President Tsai Ing-wen. We share some secret insight that we have from a Taiwanese diplomat acquaintance who shall remain nameless.
Then, Kelloggs dives into a bowl of politics and goes Snap Crackle Pop as (a) they suspend their advertising from Breitbart.com and (b) Breitbart strikes back. As of this writing Kelloggs (NSYE: K) is down about 4% in the last five trading days (against a rising market).
And we'll talk about Madonna Doing the Trump Depression Dance. The rock star and pop tycoon is interviewed in Billboard Magazine this week and shares her mourning emote over the results of the election. It is not quite just another vacuum tube pop star whining however and the M-ster has a few intelligent things to say. We will discuss.
We will, as always, have our shower thoughts and this week our hidden gem is Ian Tyson's country/folk classic Someday Soon as sung by Suzy Bogguss.
The Harvard Lunch Club podcast is brought to you by stamps.com:
Anything you can do at the post office you can now do right from your desk with stamps.com. Anything except, of course, wasting your precious time. Buy and print official U.S. postage for ANY letter or package using your own computer and printer.
The HLC podcast is also brought to you by SimpliSafe:
Protect your home the smart way without the expensive long-term contracts using Simply Safe home security. Visit Simply Safe-dot-com-slash-RICOCHET. That's spelled S-I-M-P-L-I-S-A-F-E dot com slash Ricochet."
And the HLC podcast is also brought to you by Donors Trust:
It's nearly the end of the year, that time when almost one third of all charitable giving occurs. Do you want to make sure your charitable giving gets done easily AND in alignment with your values? Check out donorstrust.org/ricochet and find out how.
Subscribe to Harvard Lunch Club in Apple Podcasts (and leave a 5-star review, please!), or by RSS feed. For all our podcasts in one place, subscribe to the Ricochet Audio Network Superfeed in Apple Podcasts or by RSS feed.
Please Support Our Sponsors!
DonorsTrust is the community foundation for the liberty movement. Any donor-advised fund will simplify your giving and offer great tax benefits. Only DonorsTrust shares your principles. Visit donorstrust.org/ricochet to get your free prospectus.
Get a 4-Week Trial Plus a $110 Bonus Offer – including postage and a digital scale - when you go to Stamps.com, click on the microphone at the TOP of the homepage and type in "HLC" as your promo code.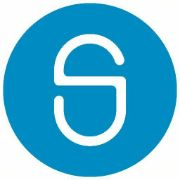 Protect your home the smart way WITHOUT the expensive long-term contracts using SimpliSafe. Visit
SimpliSafe.com/ricochet
.