Welcome to the Harvard Lunch Club Political Podcast for March 7, 2018, it is episode number 165 (!!) the Transgender Tariffs edition of the show with your stylish and classy hosts, Todd Feinburg, radio guy and Mike Stopa, nanophysicist. This week, as globalist Gary Cohn walks out the door at the White house, we talk about…transgender rights…but then we talk about Trump and the tariffs and the ascendency of the Forgotten Men and Women.
But topic number one: Delaware debates a bill that would allow children of age as young as five to obtain protection from their parents and would give them the right to choose their gender (and their race as well). Parental fascism has got to end! Let the state intervene! If the kid wants to make the transition who are the parents to be standing in the way. How on earth did this idea ever get to the point of even being a policy that is up for debate? Crikey!
Then, on to protecting American steel and aluminum. Gary Cohn (yeah, erstwhile Goldman Sachs CEO…that Gary Cohn) has left the White House, presumably in protest although that is not explicit. Don't let the door hit you on the way out, Gary! Our buddy Ann Coulter had some nice things to say about the globalists last summer that (though we don't discuss it explicitly) is worth linking: here. Why on earth has the Trump Administration been filled with people who never supported, nay, hated Trump from day one of his candidacy/ We will discuss.
We offer our shower thought per usual, and our hidden gem this week is a live version of Jimmy Cliff performing Many Rivers to Cross (ain't that the truth!). Enjoy!
Subscribe to Harvard Lunch Club in iTunes (and leave a 5-star review, please!), or by RSS feed. For all our podcasts in one place, subscribe to the Ricochet Audio Network Superfeed in iTunes or by RSS feed.
Please Support Our Sponsor!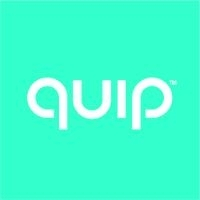 Quip is the NEW electric toothbrush that packs just the right amount of vibrations into an ultra slim design with guiding pulses to simplify better brushing - at a fraction of the cost of bulkier brushes. Quip starts at just $25 and right now, you can go to getquip.com/ricochet to get your first refill pack FREE with a QUIP electric toothbrush.