Welcome to the Harvard Lunch Club Political Podcast for July 5, 2017 it's the "Podcast of Record" edition of the podcast with your hosts Mike Stopa and Todd Feinburg. On this celebratory weekend of America's birthday we bring you two stories from the Grey Lady herself, the New York Times, (who says it's all fake news???) describing (1) how liberals are segregating America and (2) how they are attempting to invoke sympathy for Central Americans who are forced to cancel their well laid plans for trekking with human smugglers across the desert, children in tow, to enter America illegally.
First, the august NYT describes the current state of the "Fair Housing Act" (from 1968) and how these days what it is doing is offering tax exempt funding for low income housing that builders can only find already impoverished communities to build in (Program to Spur Low-Income Housing is Keeping Cities Segregated).The result: more segregation. Who could have imagined such a well-intentioned government program having consequences that, well, nobody thought of???
Then, in Grey Lady part deux, after months of sob stories trying to gin up sympathy for illegal alien communities that were feeling frightened, pressured, and stressed over the new, radical plan for enforcing the nation's immigration laws, the Times goes south of the border – to Guatemala and Honduras to be exact – to examine how Trump has been disrupting the plans of would-be illegal aliens: Central Americans, 'Scared of What's Happening' in U.S., Stay Put. 
We will have, as always, our shower thoughts and our hidden gem this week is from the Mamas and the Papas: Twelve Thirty (Young Girls that Come into the Canyon).
Find us online at harvardlunchclub.com (where you drop us a nice tip pleeeez) and follow us on Twitter @HLDpodcast. And give us a great rating on iTunes (did I say "pleeeez"??). And Happy Birthday America!!!!
Subscribe to Harvard Lunch Club in iTunes (and leave a 5-star review, please!), or by RSS feed. For all our podcasts in one place, subscribe to the Ricochet Audio Network Superfeed in iTunes or by RSS feed.
Please Support Our Sponsor!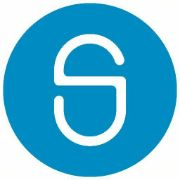 Protect your home the smart way WITHOUT the expensive long-term contracts using SimpliSafe. Visit
SimpliSafe.com/ricochet
.