Welcome to the Harvard Lunch Club Political Podcast for November 21, 2017 it is the "Smelling Like a Charlie Rose" edition of the podcast — *and* it is our podcast number 150! — with your hosts radio guy Todd Feinburg and nanophysicist Mike Stopa.
Our topics this week are, first, is there something wrong with Hillary? Hillary lambasts Donald Trump for being a sexual predator in the White House with no apparent sense of irony. None. Even Mika Brzezinski is appalled at her lack of, er, tone???
Next we will discuss the season of sexual predators. Todd and Mike both avow that they have never sexually harassed anyone. The latest case in point: Charlie Rose. Is it particularly delicious that an NPR honker like Rose is being taken down in the sexual assault tsunami?
Finally, Charles Manson has, at long last, passed away at the relatively old age of 83. Does his story have anything to tell us about the sixties? about mass murders in general? We will discuss.
Our shower thoughts of course and our hidden gem – from the Manson era – is Jefferson Airplane's "Comin' Back to Me." Enjoy!
Subscribe to Harvard Lunch Club in iTunes (and leave a 5-star review, please!), or by RSS feed. For all our podcasts in one place, subscribe to the Ricochet Audio Network Superfeed in iTunes or by RSS feed.
Please Support Our Sponsors!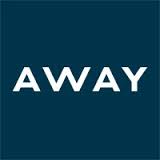 Your luggage shouldn't cost more than your plane ticket. Away Travel's luggage is designed with the highest quality materials, and still under $300. For $20 off a suitcase, visit AwayTravel.com/harvard and use harvard as your promo code.
To get $30 off your contact lenses, go to simplecontacts.com/harvard and enter code HARVARD at checkout.