Welcome to the Harvard Lunch Club Political podcast number 167(!!) it's the Self-Crashing Zuckerbergs edition of the show with your buckled-in hosts, radio guy Todd Feinburg and nanophysicist soon-to-be-Californian Mike Stopa.
This week on the show we discuss the convergence of advances in electric cars, autonomous vehicles and ride hailing…i.e. the future of transportation in America…or so says Stanford University futurist and disruption maven Tony Seba in a provocative lecture. One woman was tragically killed by a self-driving car in Arizona this week. Will it derail the autonomous vehicle future? Probably only for a while.
According to Seba by 2030 95% of the miles driven in America will be with electric, self-driving vehicles! And it will spell the end of, among other things, automobile insurance and shale oil. Very interesting.
Then, we will discuss Cambridge Analytica and the Facebook (FB +0.74%) debacle. Is Facebook really in any trouble? What they did with Cambridge Analytica differs little for what they did directly for the Obama 2012 campaign. Probably it will blow over for the Z-man.
but the left is going wild over the whole Cambridge Analytica-Trump-Mercer-Russia-collusion narrative. This time it's really going to be the motherload! Finally got him red-handed! Trump is going down, man!!!!!
Really?
Our shower thoughts about drunken soccer-moms and our hidden gem, Led Zepplin's Going to California. Enjoy!
Subscribe to Harvard Lunch Club in iTunes (and leave a 5-star review, please!), or by RSS feed. For all our podcasts in one place, subscribe to the Ricochet Audio Network Superfeed in iTunes or by RSS feed.
Please Support Our Sponsor!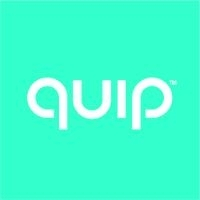 Quip is the NEW electric toothbrush that packs just the right amount of vibrations into an ultra slim design with guiding pulses to simplify better brushing - at a fraction of the cost of bulkier brushes. Quip starts at just $25 and right now, you can go to getquip.com/ricochet to get your first refill pack FREE with a QUIP electric toothbrush.