Welcome to the Harvard Lunch Club for October 17, 2017, it's the Psycho Halloween Killers edition of the show – number 144 – with your hosts, Todd Feinburg, Hartford radio guy, and Mike Stopa, nanophysicist, and today with special guest star, host of Michael in the Morning, the inimitable Michael Graham!
MG will join us, as will big cheese Rob Long, at the upcoming Ricochet meetup in Burlington, MA (just outside of Boston) on November 11, from 7-10 pm. Today he joins us to talk about the meetup and also to discuss why the left is choosing to lurch even farther left. And, in a related topic what gives when a poor Soda Pop and Pet Store owner (not kidding here) joins Donald Trump for a signing of an executive order that will help his 100+ employees get affordable health insurance only to find, when he returns to his home in central Massachusetts (yes, *that* Massachusetts) that his name is dog poo-poo? Michael will help us analyze.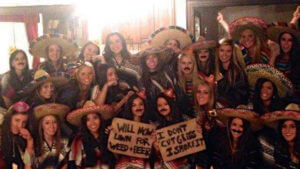 And, the title piece of the show is our topic on Halloween…it ain't just for kids anymore. In fact, it ain't for kids at all. It's for college administrators. And the fun is now officially gone. It takes Todd and Mike a while to get to the heart of the matter. But here's the question: in twenty years will we look back on these days and blanch at how thoughtless we were not grasping the horror of Halloween costumes that appropriate cultural identities? or will we look back on these pathologically sensitive times as an aberration that is best forgotten? (or something in between?). We will analyze.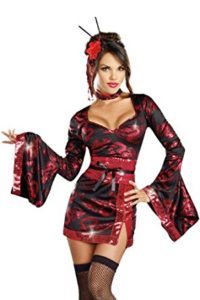 Our shower thoughts – of course. (A meditation on lost things). And our hidden gem is David Olney's piece (I can't describe it – you have to listen to understand) Jerusalem Tomorrow.
Join us next week when Victor Davis Hanson joins us again on the Harvard Lunch Club Political Podcast.
Subscribe to Harvard Lunch Club in Apple Podcasts (and leave a 5-star review, please!), or by RSS feed. For all our podcasts in one place, subscribe to the Ricochet Audio Network Superfeed in Apple Podcasts or by RSS feed.