Welcome to the Harvard Lunch Club Political Podcast for February 16, 2018, it's number 162, the Liz Warren 2020! edition of the show with your humble hosts, Todd Feinburg, radio guy and Mike Stopa nanophysicist. This week, in anticipation of her nomination, election and coronation in 2020, is our all Liz week! What's the point of swimming upstream? Socialism is nigh. We didn't build it! Who doesn't need a shrill school marm to keep us all in line? Who doesn't yearn for that Patron Saint of people who can't read the fine print on their credit card application?
We will reveal some things you never knew about Granny Warren and discuss some things you know only too well.
We will have, per every time, our shower thoughts and our hidden gem is (what else?) the Tomahawk Chop Song.
Enjoy!
Join us in the comments and *please* (if you haven't already) give us a few of those juicy stars over on iTunes or wherever you get your weekly HLC fix! Thanks!
Subscribe to Harvard Lunch Club in iTunes (and leave a 5-star review, please!), or by RSS feed. For all our podcasts in one place, subscribe to the Ricochet Audio Network Superfeed in iTunes or by RSS feed.
Please Support Our Sponsor!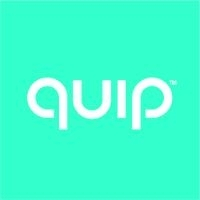 Quip is the NEW electric toothbrush that packs just the right amount of vibrations into an ultra slim design with guiding pulses to simplify better brushing - at a fraction of the cost of bulkier brushes. Quip starts at just $25 and right now, you can go to getquip.com/ricochet to get your first refill pack FREE with a QUIP electric toothbrush.