Welcome to the Harvard Lunch Club Podcast for Tuesday, October 11, 2016. It's the "Hillie Sutton: Go Where the Money Is" edition with our exclusive interview with Washington Examiner's Michael Barone. We come to you in the wake of the second presidential debate in which Donald Trump is viewed by many as having calmed the outrage connected to the release Friday of his Crotch Grab interview – which had the media in a feeding frenzy and scared Republicans running away from Donald anew. We'll talk about the debate and we'll discuss the Crotch Grab interview released Friday.
This edition of the podcast is brought to you by ZipRecruiter. If you'd like to place a free help wanted ad on Ziprecruiter.com as a listener to the HLCpodcast, just go to Ziprecruiter.com/First, that's Ziprecruiter.com/F.I.R.S.T.
Todays' HLCpodcast is also brought to you by SimpliSafe Home Security. Protect your home without an expensive long term contract with SimpliSafe. Go to SimpliSafe.com/Ricochet – S.I.M.P.L.I. SAFE.com SLASH ricochet.
Follow us online at Harvard lunch club.com, on twitter @hlcpodcast.com and at Richocet.com.
Subscribe to Harvard Lunch Club in iTunes (and leave a 5-star review, please!), or by RSS feed. For all our podcasts in one place, subscribe to the Ricochet Audio Network Superfeed in iTunes or by RSS feed.
Please Support Our Sponsors!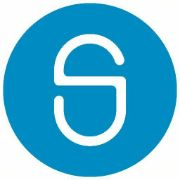 Protect your home the smart way WITHOUT the expensive long-term contracts using SimpliSafe. Visit
SimpliSafe.com/ricochet
.