Welcome to the Harvard Lunch Club Political podcast for January 29, 2018, it's the The Glenn Reynolds Interview: Listen to it All edition of the show, episode number 160! Our special guest this week is the purveyor of Instapundit himself, Glenn Reynolds. We are truly psyched to have Glenn on. He represents the best in independent, libertarian, power-suspicious and iconoclastic podcast voices in the history of the internet.
We will have, in addition to the interview with Glenn, a discussion about gridlock and why it's so bad after all. The New York Times blathers on about how Donald Trump has demolished the sweet, bipartisan spirit that had been, up until recently, embracing Washington for, how long? who knows?
We'll talk with Glenn about the history of Instapundit and about his forthcoming USA Today column: Our Current Golden Age.
We'll have our shower thoughts as always and this week's hidden gem is from the man himself, Jimi Hendrix, The Wind Cries Mary.
Enjoy!
Subscribe to Harvard Lunch Club in iTunes (and leave a 5-star review, please!), or by RSS feed. For all our podcasts in one place, subscribe to the Ricochet Audio Network Superfeed in iTunes or by RSS feed.
Please Support Our Sponsors!
Stop hair loss today the easy way with Keeps, offering customized treatment plans with only clinically proven hair loss products for about $1 a day, from the comfort of your couch. To receive your first month of treatment for free, go to Keeps.com/ricochet.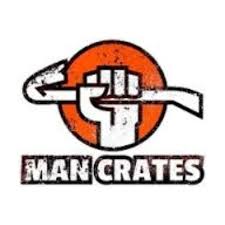 This isn't some cologne sampler or cheesy mug, Man Crates offers curated gift collections for EVERY type of guy: from the sports fanatic, to the home chef, to the outdoorsman. Get 5% off RIGHT NOW at ManCrates.com/RICOCHET.