Welcome to the Harvard Lunch Club Political Podcast for December 20, 2016, it's the Electoral College Edition of the podcast…only it's not! It is really the Judy Curry podcast where we talk with the noted climatologist and courageous skeptic about the details – we're talking details here – of the climate alarmist argument.
The HLC podcast is brought to you by Donors Trust, by Patriot Mobile and by our friends at SimpliSafe.
We started with the idea that we would bring you three (fascinating) topics. But the interview with Professor Curry of Georgia Tech was so engrossing that we whittled the other stuff down. So we will talk about (1) the electoral college, Donald Trump's win (again) and whether democracy would be better served by having any old 50.00001% of the people making the choice. What are these "state" things all about anyway!?!
And then (2) on to our discussion with Judy Curry. There are few more courageous climate scientists around and about these days than Dr. Curry. Her specialty is the exchange of heat between different components of the climate system, in particular between the ocean and the atmosphere. She talks about the dichotomy between those who believe that external forcings like CO2 and solar radiance dominate the temperature, on the one hand, or whether internal dynamics are dominant and external forcings less relevant on the other hand. As I say, we do some real nuts and bolts here, so hold onto your hats.
We will have our shower thoughts as always. And our hidden gem this week is a little Christmas music from Africa (though not reggae): The Little Drummer Boy. Getting into the spirit.
The HLC podcast is also brought to you by SimpliSafe:
Protect your home the smart way without the expensive long-term contracts using Simply Safe home security. Visit Simply Safe-dot-com-slash-RICOCHET. That's spelled S-I-M-P-L-I-S-A-F-E dot com slash Ricochet.
And the HLC podcast is also brought to you by Donors Trust:
It's nearly the end of the year, that time when almost one third of all charitable giving occurs. Do you want to make sure your charitable giving gets done easily AND in alignment with your values? Check out donorstrust.org/ricochet and find out how.
and last but not least, we are brought to you by Patriot Mobile:
Would you switch phone companies if you knew that your current carrier was using your money to fund George Soros' allies, restrict your Second Amendment rights or promote abortions through organizations like Planned Parenthood? With Patriot Mobile there is a conservative alternative.
Subscribe to Harvard Lunch Club in Apple Podcasts (and leave a 5-star review, please!), or by RSS feed. For all our podcasts in one place, subscribe to the Ricochet Audio Network Superfeed in Apple Podcasts or by RSS feed.
DonorsTrust is the community foundation for the liberty movement. Any donor-advised fund will simplify your giving and offer great tax benefits. Only DonorsTrust shares your principles. Visit donorstrust.org/ricochet to get your free prospectus.
Patriot Mobile is the nation's only conservative cell phone company, offering exceptional value, coverage and service. Plus, up to 5% of your monthly bill goes to the conservative organization of your choice. Get a FREE iPhone 6 with a $60 talk/text/data plan or FREE Galaxy s7 with a $70 talk/text/data plan by calling 1-800-A-Patriot today or visiting patriotmobile.com/ricochet.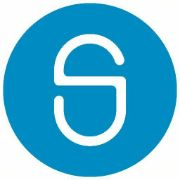 Protect your home the smart way WITHOUT the expensive long-term contracts using SimpliSafe. Visit
SimpliSafe.com/ricochet
.