Welcome to the Harvard Lunch Club Political Podcast for January 3, 2018 – O.M.G. it's 2018! It is the Crimson Crystal Ball edition of the show with your hosts fortune-teller Todd Feinburg and Swami Mike Stopa. We will peer into the future, part the enveloping mists of chaos and tell you what you can expect in the coming year and perhaps beyond! Here are, yes, our much-awaited predictions for 2018! Can you afford *not* to listen?
We will also discuss a column from the New York Times which, gasp, gives begrudging credit to Trump's deregulation efforts for the economic revival we are enjoying, including the optimism and investment by the business community even before the tax breaks became a reality (or even before they had moved very far along).
We will have, as you, gentle listener, have come to expect, our shower thoughts and we will have, naturally, our hidden gem. The latter of which, this week, is by Gladys Knight and the Pips, Midnight Train to Georgia. Enjoy!
Subscribe to Harvard Lunch Club in iTunes (and leave a 5-star review, please!), or by RSS feed. For all our podcasts in one place, subscribe to the Ricochet Audio Network Superfeed in iTunes or by RSS feed.
Please Support Our Sponsor!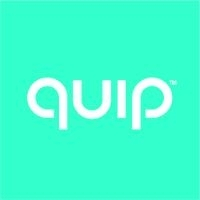 Quip is the NEW electric toothbrush that packs just the right amount of vibrations into an ultra slim design with guiding pulses to simplify better brushing - at a fraction of the cost of bulkier brushes. Quip starts at just $25 and right now, you can go to getquip.com/ricochet to get your first refill pack FREE with a QUIP electric toothbrush.