Welcome to the Harvard Lunch Club Political Podcast, number 163, for February 22, 2018, it's the California Dreamers edition of the show with your faithful hosts, Todd Feinburg, radio guy and Mike Stopa, nanophysicist. This week we explore two very juicy topics that will get you furious at the riggers and the schemers. First, California, according to a report released by the Census Department, now has the highest poverty rate in the United States – just edging Arizona. The main stream media appears to be totally flummoxed as to how that could happen. Isn't California liberal *enough*??? Don't they tax and redistribute more energetically than any state in the nation? What could possibly have gone wrong? It couldn't have anything to do with, you know, the fact that they import poverty from Latin America at record setting levels, could it?
And speaking of importing poverty from Mexico and beyond, how does it stand now with the Dreamers that the latest push for Comprehensive Immigration Reform a.k.a. illegal alien amnesty has gone nowhere in the Senate? The Dreamers are now saying that they cannot accept amnesty if it means that their parents have to go back to where they came from. Alas, no one is yet demanding that they do so…but some day perhaps.
And, is illegal immigration a zero sum game? Or is all that matters just that number of apprehensions at the border that Border Patrol kindly tracks for us?
We will discuss.
Our shower thoughts? Of course! And this week's hidden gem is "In Dreams" by Roy Orbison. Enjoy!
Subscribe to Harvard Lunch Club in iTunes (and leave a 5-star review, please!), or by RSS feed. For all our podcasts in one place, subscribe to the Ricochet Audio Network Superfeed in iTunes or by RSS feed.
Please Support Our Sponsors!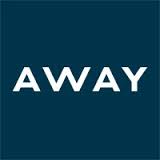 Your luggage shouldn't cost more than your plane ticket. Away Travel's luggage is designed with the highest quality materials, and still under $300. For $20 off a suitcase, visit AwayTravel.com/harvard and use harvard as your promo code.
Stop hair loss today the easy way with Keeps, offering customized treatment plans with only clinically proven hair loss products for about $1 a day, from the comfort of your couch. To receive your first month of treatment for free, go to Keeps.com/HLC.