Rob has retuned from the worker's paradise, Jonah visits the Parrothead paradise, John watches bad Bond movies on the subway, Rob admits he once went to a a Weird Al concert, and Jonah seeks forgiveness in order to retain his geek cred. Also, is anti-Globalism French toast? Are Trump voters feeling a little buyer's remorse? Tune in and find out.
Subscribe to GLoP Culture in Apple Podcasts (and leave a 5-star review, please!), or by RSS feed. For all our podcasts in one place, subscribe to the Ricochet Audio Network Superfeed in Apple Podcasts or by RSS feed.
Get premium mattresses for a fraction of the price delivered to your door! Casper is revolutionizing the mattress industry by cutting the cost of dealing with resellers and showrooms and passing that savings directly to the consumer. Get $50 off your first purchase! Go to 
Casper.com/ricochet/
 and use the coupon code RICOCHET at checkout. Terms and Conditions apply.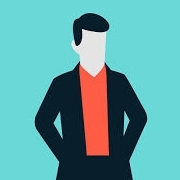 Bombfell is an online personal styling service for men that helps find the right clothes for you. You only pay for what you keep, and there is no charge to send returns back. For $25 off your first purchase, visit bombfell.com/GLOP.
Use Code: ricochet
Harry's produces high-quality razors for 1/2 the price of drugstore brands. Get $5 off your first purchase by using coupon code "RICOCHET" at checkout.