On today's Daily Standard podcast, digital editor Jonathan Last and reporter Andrew Egger gaze slack-jawed at the latest news of Washington grift, including the Paul Manafort trial and fraud allegations against Commerce Secretary Wilbur Ross. Plus, what's all this hubbub about Alex Jones getting the banhammer, and should Republicans be so quick to laugh off the populist appeal of Democratic Socialism?
The Daily Standard is sponsored by quip, the new electric toothbrush. quip starts at just $25, and when you go to getquip.com/standard, you'll get your first refill pack free!
Subscribe to Daily Standard in iTunes (and leave a 5-star review, please!), or by RSS feed. For all our podcasts in one place, subscribe to the Ricochet Audio Network Superfeed in iTunes or by RSS feed.
Please Support Our Sponsor!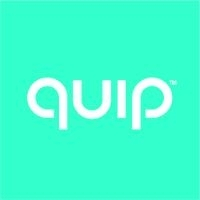 Quip is the NEW electric toothbrush that packs just the right amount of vibrations into an ultra slim design with guiding pulses to simplify better brushing - at a fraction of the cost of bulkier brushes. Quip starts at just $25 and right now, you can go to getquip.com/ricochet to get your first refill pack FREE with a QUIP electric toothbrush.