Charlie Sykes is traveling today, so deputy online editor Jim Swift is holding down the Daily Standard fort. Staff writer Alice B. Lloyd and reporter Andrew Egger join for a emotionally uneven joyride through the life and untimely death of wine thief Nicolas De Meyer, the website Conservapedia, the possibility of Yet Another Government Shutdown, and the first anniversary of the #MeToo movement.
The Daily Standard is sponsored by quip, the new electric toothbrush. quip starts at just $25, and when you go to getquip.com/standard, you'll get your first refill pack free!
Subscribe to The Daily Standard Podcast on iTunes, Stitcher, or Google Play.
Subscribe to Daily Standard in iTunes (and leave a 5-star review, please!), or by RSS feed. For all our podcasts in one place, subscribe to the Ricochet Audio Network Superfeed in iTunes or by RSS feed.
Please Support Our Sponsor!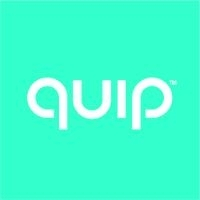 Quip is the NEW electric toothbrush that packs just the right amount of vibrations into an ultra slim design with guiding pulses to simplify better brushing - at a fraction of the cost of bulkier brushes. Quip starts at just $25 and right now, you can go to getquip.com/ricochet to get your first refill pack FREE with a QUIP electric toothbrush.