On today's Daily Standard podcast, deputy managing editor Kelly Jane Torrance and staff writer Alice B. Lloyd join host Charlie Sykes to talk about the Jim Acosta / President Trump kerfuffle, the harassment of Tucker Carlson, who might be the next attorney general, and the blueness of the "pink wave".
The Daily Standard is sponsored by quip, the new electric toothbrush. quip starts at just $25, and when you go to getquip.com/standard, you'll get your first refill pack free!
Subscribe to The Daily Standard Podcast on iTunes, Stitcher, or Google Play.
Subscribe to Daily Standard in iTunes (and leave a 5-star review, please!), or by RSS feed. For all our podcasts in one place, subscribe to the Ricochet Audio Network Superfeed in iTunes or by RSS feed.
Please Support Our Sponsor!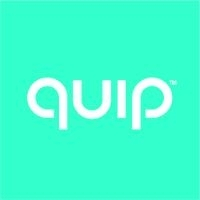 Quip is the NEW electric toothbrush that packs just the right amount of vibrations into an ultra slim design with guiding pulses to simplify better brushing - at a fraction of the cost of bulkier brushes. Quip starts at just $25 and right now, you can go to getquip.com/ricochet to get your first refill pack FREE with a QUIP electric toothbrush.