The Supreme Court's decision this morning on public-sector labor unions is a dagger blow to the political ambitions of the Left, and raises the possibility of a kind of despair that could lead leftists in very dark directions. At the same time, an unexpected primary victory for a socialist in New York City might kindle new hopes of a leftist renaissance. And some words on the funeral of Charles Krauthammer. Give a listen.
Subscribe to Commentary Magazine Podcast in iTunes (and leave a 5-star review, please!), or by RSS feed. For all our podcasts in one place, subscribe to the Ricochet Audio Network Superfeed in iTunes or by RSS feed.
Please Support Our Sponsor!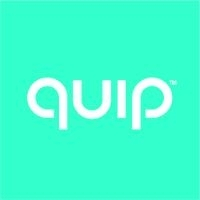 Quip is the NEW electric toothbrush that packs just the right amount of vibrations into an ultra slim design with guiding pulses to simplify better brushing - at a fraction of the cost of bulkier brushes. Quip starts at just $25 and right now, you can go to getquip.com/ricochet to get your first refill pack FREE with a QUIP electric toothbrush.