The reaction to the violence at the Israel-Gaza border was not a surprise, we say on this week's first podcast, but the perpetual effort to deny Palestinians human agency and to absolve them of responsibility for the actions leading to the deaths and injuries on the Gazan side never ceases to amaze. And we take the measure of the life and work of Tom Wolfe, dead at 87. Give a listen.
Subscribe to Commentary Magazine Podcast in iTunes (and leave a 5-star review, please!), or by RSS feed. For all our podcasts in one place, subscribe to the Ricochet Audio Network Superfeed in iTunes or by RSS feed.
Please Support Our Sponsor!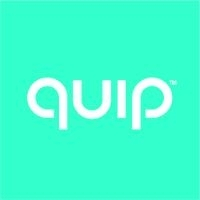 Quip is the NEW electric toothbrush that packs just the right amount of vibrations into an ultra slim design with guiding pulses to simplify better brushing - at a fraction of the cost of bulkier brushes. Quip starts at just $25 and right now, you can go to getquip.com/ricochet to get your first refill pack FREE with a QUIP electric toothbrush.