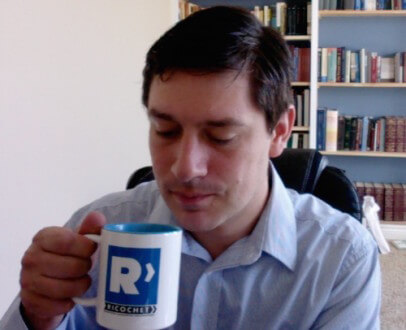 Thatcher and Reagan members receive a Ricochet mug as part of their membership. You should have received an email when you signed up (or upgraded) with a link to fill out a form with your mailing address.
If you didn't receive that email, here's the membership gift form. Please allow a couple of weeks for processing. EJHill kindly volunteers his time to fulfill the orders, for which we are very grateful. When your mug is shipped, EJ will send you a tracking number for your order.
Also, if you didn't get the original email, please send us an email at [email protected], so we can make sure you're on the Thatcher/Reagan mailing list.